Pumpkin Mule Mocktail
It's that time of year once again... when Pumpkin everything starts making an appearance! If you're a lover of all things Pumpkin Spice too then this autumn Pumpkin Mule mocktail is definitely worth a try.
We recently made this during our Happy Half-Hour call in my Thriving Alcohol-Free membership, and it was a big hit. It's super simple to make, and a good way to use of some of that Pumpkin Spice mix you have left over from last season!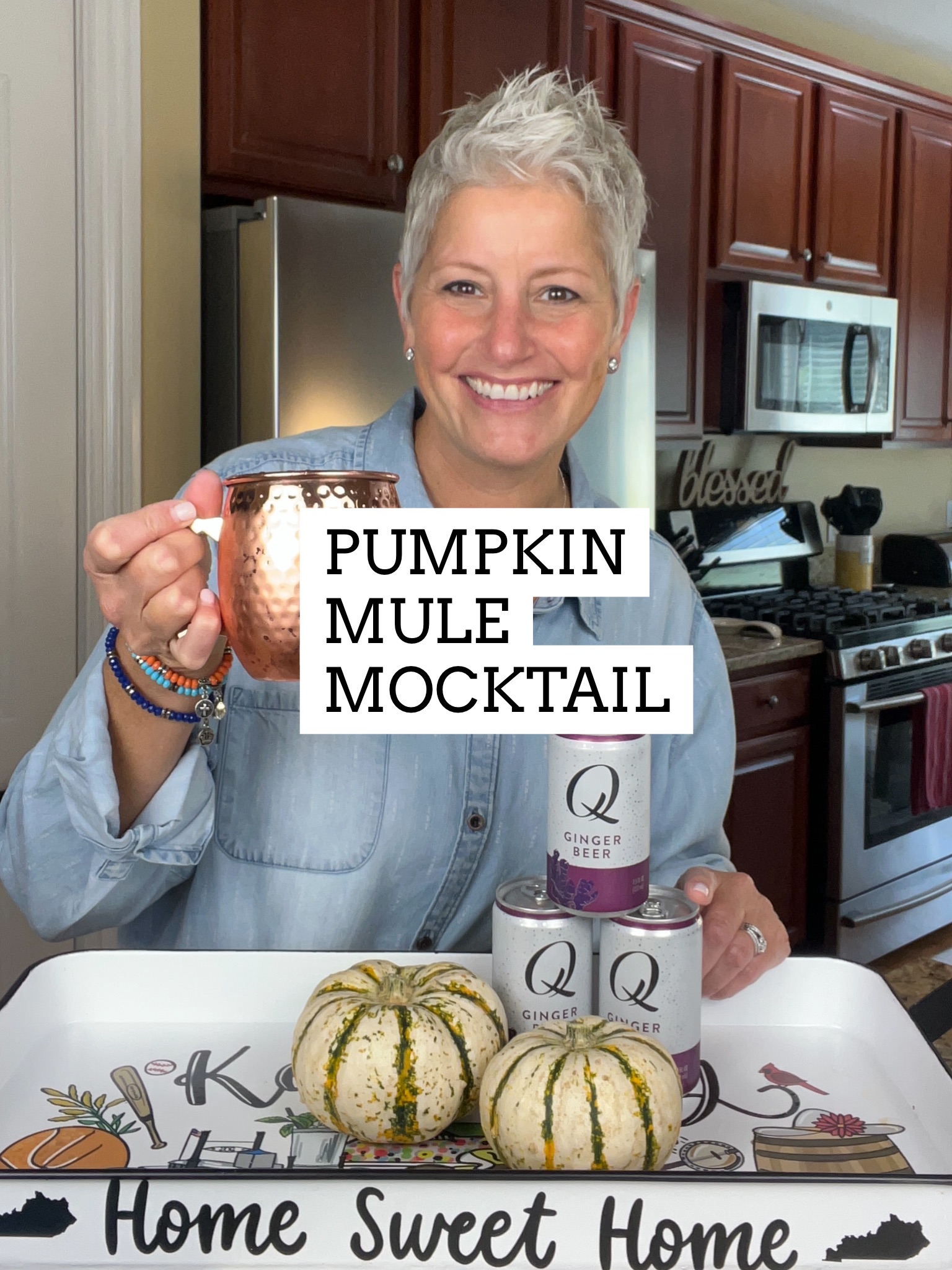 Ingredients:
1 TB pumpkin puree
1/4 tsp pumpkin pie spice
1.5 oz non-alcoholic cinnamon whiskey|
Q Mixers ginger beer
Fresh lime

Add ice to cocktail shaker, then add all ingredients & shake in cocktail shaker. Then, strain out and pour over ice in your copper cup. Top with Q Mixers ginger beer & squeeze of 1/2 a lime. Stir and enjoy!